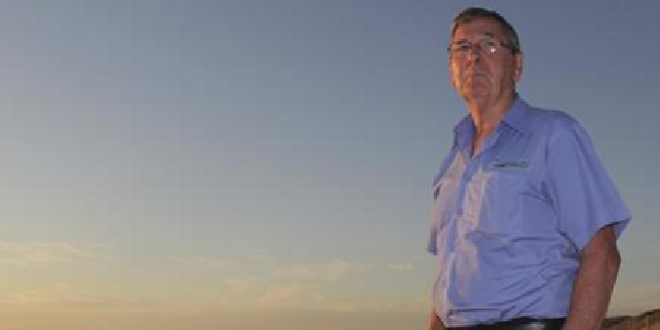 PIC: The West Australian
A Madora Bay resident has been handed a commendation for brave conduct for spotting and saving a teenager struggling in the water at Port Bouvard.
Wayne Weller was recognised at the 2017 Australian Bravery Awards held on Wednesday for his life saving actions at the Port Bouvard beach in 2015.
The then 69-year-old from Madora Bay was on a morning walk with friends on a day of rough seas and strong winds.
Mr Weller told The West he could see the teenager throwing his arms around and could tell he was getting tired.
"Trying to get through the break was probably one of the most difficult things I've ever done because the waves were so relentless.
"By the time I got to him we were 400m out to sea.
"I thought I'd lost him about three times because of the swell and the whitewash but then he'd pop up again."
The ordeal lasted about an hour, with Mr Weller putting the exhausted teenager in the "survivor paddling hold" before making the long trip back to shore using the currents to drift through the breakers.
The Madora Bay resident who has been involved with surf lifesaving clubs for more than 50 years said he didn't feel like a hero and was just doing what he had been trained to do.