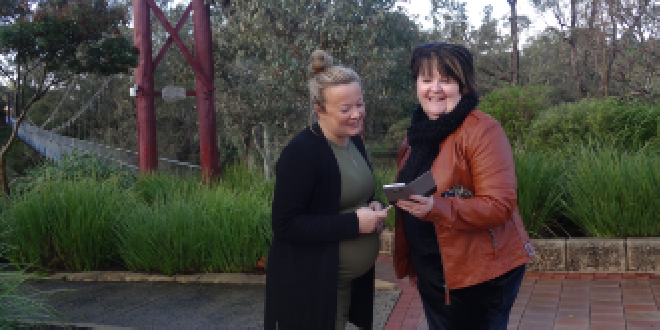 PIC: Shire of Murray
Visitors to popular attractions along the Murray River Foreshore including the Town Square, Cantwell Park and Edenvale Homestead, now have access to free public WiFi.
According to Shire President Maree Reid, public Wi-Fi networks are more-and-more in demand due to the public's reliance on information literally available at their fingertips.
"Accessibility is especially important as many social and essential services including most banking systems, have transferred their customer service programs online.
"Furthermore a public WiFi service increases youth engagement and economic activity and encourages visitors to spend more time in an area, which is of significant importance for Pinjarra as it becomes a destination as opposed to a drive-through town.
"The service will allow users to connect to the internet to surf the web, encourage the use of local services and enable greater connectivity between the Shire and the community."
A recent industry survey of over 2500 WiFi users, revealed that 72% of the respondents used public WiFi and tended to remain longer in areas where it is offered, with two thirds of the 72% likely to spend more money as well.
The main purpose for logging on was to check emails, connect to social network sites and for general browsing.