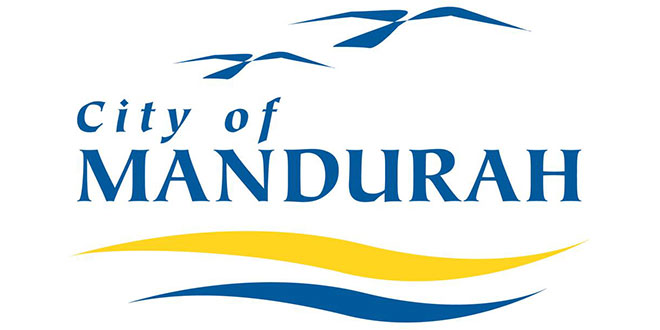 Saturday the 21st of October sees the local elections take place. This year we have four candidates vying for Mayor of Mandurah.
6MM wants to cut through all the hype surrounding the elections and give you the facts. Get to know the 2017 Mayoral candidates on Peter Rowe's The Drive Through, weekday between 3 and 6pm.
Each Mayoral candidate will get 10 minutes to state their case and tell us why they should be Mandurah's Mayor.
• Wednesday 27th September 3.30pm - Mark Brzezinski
• Thursday 28th September 4.30pm - Peter Jackson
• Friday 29th September 3.30pm - Rhys Williams
• Monday 2nd October 3.30pm - Marina Vergone
These interviews have been provided as a community service to all candidates. Get to know your future Mayor of Mandurah on The Drive Through with Peter Rowe.
Candidate Profiles:
Mark Brzezinski
I am 57 retired, available to serve you 24/7 and live 2kms from the Council. Born in Perth to Polish Catholic, concentration camp survivors.
Grew up in Mandurah. Worked on high rise buildings so I could attend the Universities of WA and also NSW. Aged 23 became a self employed professional in a very busy innovative practice.
Attended to tens of thousands of people with not one single complaint brought against me to the health department during my entire career.
Retired at age 43 to enjoy my extended family. Continued studying and doing research in many fields. Currently privileged to assist my parents who are approaching 90 to live a full independent productive life.
I am very sympathetic to the needs of our elderly citizens. I have also done undergraduate training and self taught in computer science, electrical, mechanical and lighting engineering as well as being a commercial
pilot.
Listen to the interview with Mark Brzezinski below.
Peter Jackson
Current City Councillor.
33 years in Media, with 12 years on 6mm breakfast radio, has given me a good understanding of the issues in our city.
A father of five and High School teacher, I know the challenges facing families and young adults. I'm passionate about building capacity and realizing potential in people and projects.
The last four years I've served as Chairman of the Mandurah Liquor Advisory and the City's Audit and Risk committee, MAPTO Board member, Community Grants Panel member, and on the City's Executive and Planning committees.
As Mandurah Mayor:
• I will take every opportunity to Champion its cause locally, and at State and Federal levels.
• I will back initiatives that bolster business confidence, stimulate our economy, and create employment.
• I will work to create cohesion between organisations that provide social benefits to our community.
• I will LISTEN, LINK solution providers, and LEAD successful outcomes.
Listen to the interview with Peter Jackson below.
Rhys Williams
I've spent my life in Mandurah and I love it here, but after four years of escalating crime and a stalling economy, job losses and reputation damage, it's time for change.
I'm an experienced CEO and community leader, overseeing a successful charitable organisation for the past decade. I've worked with more than 100 communities across Australia and internationally, shaping solutions to complex community and economic challenges.
Locally, I've established Make Place to support innovation in business and other positive community initiatives. I'm a volunteer board director, former Mandurah Councillor, and 2015 Young West Australian of the Year.
We need new thinking to build community resilience, grow employment and address crime if we're to ensure our best days are ahead. As Mayor, I'll lead significant economic and social reforms to achieve these outcomes.
I have the experience, energy, and passion to lead the charge in shaping a stronger future for Mandurah.
Listen to the interview with Rhys Williams below.
Marina Vergone
As the current Mayor, I understand what Mandurah needs and am passionate and committed to continuing the great work already started. I bring experience, dedication and strategic thinking to the role. Extension of the Eastern Foreshore, replacement of the old Mandurah Traffic Bridge, and redevelopment of the MARC are examples of major projects started and completed in my term. As an experienced company director, Certified Practicing accountant and successful business owner, I bring skills in finance, governance and administration.
I'm committed to reducing unemployment and increasing security and safety in Mandurah, also the protection of our waterways and natural assets. I believe that the youth in Mandurah need stimulating activities and access to mental health for suicide prevention. We must guarantee quality health care and recreational facilities are available for our senior community.
Please make your vote count to continue the positive changes in Mandurah. Vote Marina Vergone for Mayor.
Listen to the interview with Marina Vergone below.